A recent issue of Smithsonian Folkways Magazine (Fall 2010) features Mary Lou Williams: Jazz for the Soul, an article by

Father Peter O'Brien, S. J.
The article includes
photographs of Williams and
audio samples of her music.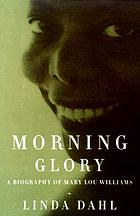 Jazz Profiles from NPR: Mary Lou Williams 1910-1981 includes excerpts from interviews with Williams and others. NPR also offers Mary Lou Williams: A Centennial Celebration (6 min 54 sec). For additional biographical information, see Linda Dahl's Morning Glory: A Biography of Mary Lou Williams (Pantheon Books, 1999) and Tammy
Kernodle's
Soul on Soul: The Life and Music of Mary Lou Williams (Northeastern University Press, 2004).